Smart Waste Management (SWM)
Monitoring and managing waste from source to landfills with the help of technology.

A platform that enables established waste companies and municipalities to operate smarter, more seamlessly and more digitally. With this platform we have created an ultra-modern, scalable platform that marries industry specific software with best-in-class optimisation capabilities and on-vehicle technologies.
We empower our customers with an intelligent platform that predicts and actions, whilst supporting the ongoing transformation of the industry to a circular economy.
Ashbee offers a complete waste management solution for Municipal, Residential, Environmental and Sanitation departments. The Ashbee offering includes state of the art technology solutions for household waste collection, route planning, vehicle technology (Weighing & RFID) and customer service support. The platform provides full support for processes management and service level monitoring, dynamic reporting and analytics.

Smart
Weighbridge
Technology
Man-less Weighbridge Operation
Automated CCTV for Surveillance
RFID Enabled
Access Control
Vehicle Identification System
GSM/GPRS Enabled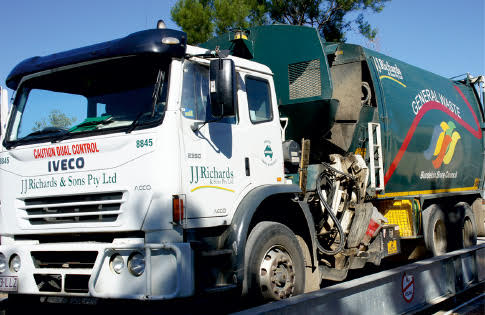 Key Performance
Improvements

To manage routes of vehicles dynamically through an automated VTS system.

Reporting of vehicles, garbage collected and other detais to higher authorities from any location at any time through BI tools.

To keep history of vehicle routes, attended sites and other details

Route optimization can be done which will help in reduction of trip time, fuel saving and serving more locations.
Real time monitoring and prompt management of waste collection bins

Making waste collection within city seamless and more efficient (safer, less polluting, economical, better informed travel)

Empowering the end binificiary through use of Mobile applications, complaint and grevience cell.

To reduce the human intervention in monitoring process.