Smart Waste Management (SWM)
Monitoring and managing waste from source to landfills with the help of technology.

A platform that enables established waste companies and municipalities to operate smarter, more seamlessly and more digitally. With this platform we have created an ultra-modern, scalable platform that marries industry specific software with best-in-class optimisation capabilities and on-vehicle technologies.
We empower our customers with an intelligent platform that predicts and actions, whilst supporting the ongoing transformation of the industry to a circular economy.
Ashbee offers a complete waste management solution for Municipal, Residential, Environmental and Sanitation departments. The Ashbee offering includes state of the art technology solutions for household waste collection, route planning, vehicle technology (Weighing & RFID) and customer service support. The platform provides full support for processes management and service level monitoring, dynamic reporting and analytics.

Smart Waste
Management
& Mobile Platform
Features
Online Payment
Bin Monitoring
Centralized Reporting
Vehicle Tracking System
Map Based Route Planning
Live Vehicle Activity
KPI Reporting
Route Optimization
Route Performance Tracking
Modules
Bin Management
Vehicle Management
Dispatch Management
RFID Management
Weighing Management
On-Board Weighing Management
Citizen Grievance Management
Employee Management
Landfill Asset Management
Accounts Management
Mobile Apps
Citizen App
Driver App
Supervisor App
The heart of your business
Ashbee Smart Waste Management is more than a solution. It is the heart of the platform and the backbone of your automated business. With a single platform, it scales from medium-sized businesses to large enterprises. It covers the full waste management process. With end-to-end integrated solutions. From input to output. We also manage your assets and resources, and standardise your processes and legal compliance. Resulting in benefits like operational savings and efficiency, reduced call centre costs, better customer experience and improved cash flow.
Fully future proof
We provide seamless integration with other components, based on developments around the world. We invest heavily in our global development team to tailor our services to waste management. This unique approach results in solutions that are future proof, robust, always available and perform consistently.
Expertise
With our end-to-end waste management software, you gain the advantage of our industry insights, long-standing expertise, and the advantage of our best practise business model.
Ashbee Waste Management Solution covers an extensive range of business processes:
Customer and contract management, supporting complex pricing like pay per weight, weight allowances, price breaks, price indexing, per visit charging, and minimum lift charging
Asset management systems (vehicles, bins, containers)
Transport processes; container management, route planning & execution, completion of one-trip, skip or compactor work
Weighing systems (PAYT (pay as you Trow) by weight, Scale house, transfer stations, CA sites)
Personnel administration (pay-roll, overtime)
Billing and invoicing engine: facilitate digital invoices (e-billing) and automate reminders
Accounts receivable (direct debit, online -credit card- payments, improve daily sales outstanding)
Total coverage
With one system, our waste management software covers the complete value and supply chain. From waste collection, waste production and treatment, to recycling, commodity sales and landfill. We service all markets, for municipal waste collection, commercial collection and hazardous collection (oil, gas and chemicals).
Mobile workforce, our revolutionary on board computer and in cab tablet solution, enables you to reduce costs, increase efficiency and helps eliminate revenue leakage in your collection operations. Giving a return on investment within three to six months. With Mobile workforce, more work is done. While your customers will appreciate a higher level of service, faster billing and optimised routing.
Mobile is paperless
It's time to say goodbye to working with paper. Thanks to our mobile solutions, the paperless future is here. Making you far more competitive, it reduces overhead and manual data input. With extreme route efficiency, ease of use and less driver interaction.
We care about people
Digital transformation improves health and safety. As the world's largest provider of software to the waste and recycling industry, we care about our people and our customers.
The ultimate App for mobile devices
Our in-cab (mobile) solution App is easy to use, operates in real time with a complete overview, and provides smooth back-office integration. This mobile order management app enables digital schedule updates, customer information access, and real-time addition of ad hoc orders, intelligent turn-by-turn navigation, and more. With a significant reduction in wasted journeys, miles travelled, fuel usage and emissions.
Mobile Workforce benefits
Reduced revenue leakage. All work is recorded, with full fleet oversight
Ability to monitor driver
Improved customer service and issue resolution
Ability to add ad hoc jobs improves operational efficiency
Paperless workflow reduces errors and improves efficiency
Daily safety checks and driver events improve productivity
Mobile Workforce features
Send daily routes and schedules to mobile device and add ad hoc orders during day
View detailed customer information Capture signatures, photos, GPS, etc.
Intelligent turn-by-turn navigation
Geocoding support
Electronically record disposal information. No more disposal ticket data entry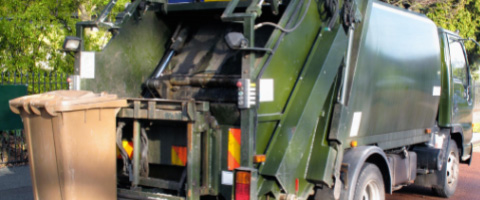 Revenue assurance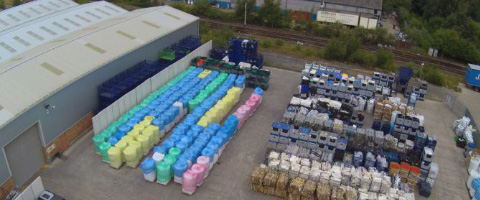 Process standardisation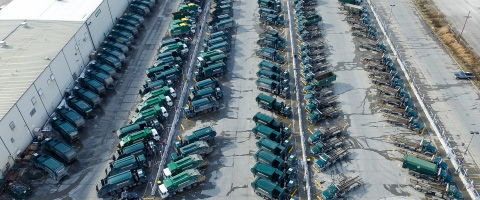 Resource optimisation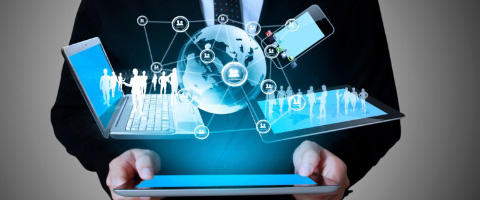 Business digitalisation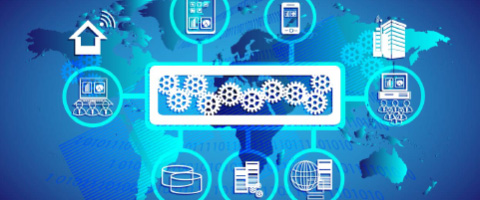 scalable architecture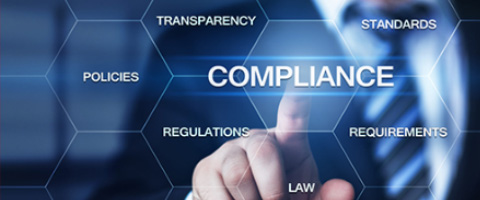 Compliance
Key Performance
Improvements

To manage routes of vehicles dynamically through an automated VTS system.

Reporting of vehicles, garbage collected and other detais to higher authorities from any location at any time through BI tools.

To keep history of vehicle routes, attended sites and other details

Route optimization can be done which will help in reduction of trip time, fuel saving and serving more locations.
Real time monitoring and prompt management of waste collection bins

Making waste collection within city seamless and more efficient (safer, less polluting, economical, better informed travel)

Empowering the end binificiary through use of Mobile applications, complaint and grevience cell.

To reduce the human intervention in monitoring process.